2021 CALLS
ENG
TRK
AMB
JAN
126
37
170
FEB
116
22
173
MAR
149
30
168
APR
141
32
224
MAY
132
40
188
JUN
168
18
195
JUL
197
6
193
AUG
149
35
208
SEP
149
40
291
OCT
156
41
219
NOV
191
34
230
DEC
177
71
207
Total
1851
406
2466
2022 CALLS
ENG
TRK
AMB
JAN
176
42
202
FEB
184
10
176
MAR
217
00S
210
APR
175
14
211
MAY
164
53
223
JUN
146
29
218
JUL
215
68
246
AUG
193
42
214
SEP
160
36
193
OCT
205
46
236
NOV
243
17
243
DEC
255
OOS
253
Total
2333
357
2625
2023 CALLS
ENG
TRK
AMB
JAN
188
216
FEB
MAR
APR
MAY
JUN
JUL
AUG
SEP
OCT
NOV
DEC
Total
188
0
216
Web Counters
Website Visitors
Since
January 1, 2011

Visitors Today
Apr 01, 2023

National Weather Service Alerts for Prince George's County, MD
CHECK OUT OUR NEWLY RENOVATED HALL!!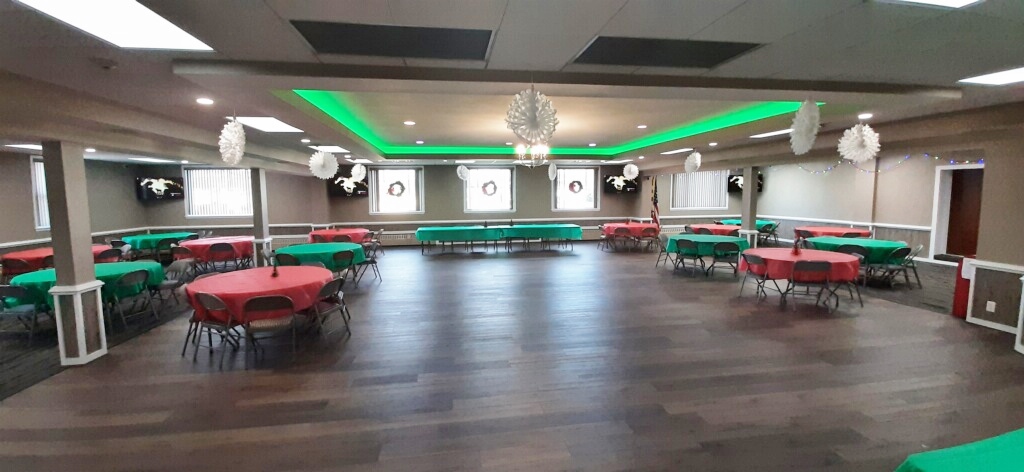 NOW AVAILABLE TO RENT FOR YOUR EVENT!!
CLICK FOR MORE HALL RENTAL INFO
If You have a community event you would like us to attend
communityrelations@beltsvillevfd.com
BVFD Donates Engine

Chairman of the Board Al Schwartz, April 01

Today members took Engine 312 our 2001 Pierce Quantum on a ride to Slanesville West Virginia. Today we donated this engine to the Slanesville VFD. This unit will replace a 1989 International american Eagle two man cab engine. Volunteers helping Volunteers wishing them many years of service with this donation. ... (Full Story & Photos)

Dedicated Member Passes Away

Chairman of the Board Al Schwartz, March 28

The department is sad to announce the passing of Life Member Steve Corbin. Steve joined our department in 1973 and was a dedicated member throughout his many years of service. He could be found daily at the station as the primary driver. Steve served on the board of directors, held many officer positions including deputy chief. Please keep his family and friends in your thoughts and prayers.

No service ... (Full Story & Photos)

NEW FACES AT BELTSVILLE VFD

Member Chris Scheer, February 27

Meet (from left to right) Daniel, Gladis, and Rebecca.
Some of our newest members.
Gladis and Rebecca started their membership journey this evening.
Daniel has been with us since November of 2022.... (Full Story & Photos)

NEW OPERATIONAL AND ADMINISTRATIVE OFFICERS ELECTED

Member Chris Scheer, January 11

On December 5th, at our annual elections, a new slate of operational and administrative officers were elected.
We welcome our new Chief, Mike Adams and Deputy Chief, Bill Alexander.
Margie Dickey was re-elected as Department President, Billy McNeel as Vice President, Mike Butler as Treasurer, Gary Snider as Assistant treasurer. Mike Schaffer returns as our chaplain. Several new board members were ... (Full Story)




Working House fire in Laurel

Chief Michael Adams, December 17

At approximately 1:40 p.m. during our company VSE, crews from 31 and surrounding stations were alerted to a house on fire located at Greenview drive in Laurel. Engine 831(3rd due), Engine 831B(4th due), and Chief 31 responded.
Crews arrived to find a 2 story single family home with fire on both floors and through the roof. Crews worked vigorously for just under 2 hours to extinguish the fire ... (Full Story & Photos)

SANTA TOUR 2022 HAS CONCLUDED

Member Chris Scheer, December 17

Santa Tour 2022 has concluded. Santa and Mrs. Claus have started their journey back to the North Pole.

Pizza with Santa was a tremendous success today. Thank you for an overwhelming attendance today.

We hope you enjoyed the 2022 Santa Tour. Many, many volunteer hours go into planning, preparing, and conducting Pizza with Santa and the Santa Tour each year.

We look forward to seeing you all ... (Full Story)




Your feedback is important to us! Feel free to sign the guestbook.